How much does a website cost to build!!!? The world is a global village, and the gateway to that village is through an online presence made possible by websites.
Have you been fantasizing on owning a website of your own? Have you, also, been asking the question about the cost of building one for yourself. Even if you have a website already, their might be need to redesign it so as to make its functionalities, and appearance more attractive, and appealing. No matter the type of website you wish to have, it is always imperative to understand the potential expenditure that lies ahead. Now, how much does a website cost? If you roughly understand how much you might be spending on creating and maintaining a website, it will go a long way in helping you figure your budget cost.
Well, if you're lost wondering, "How much does a website cost in 2021?" I've pulled together a detailed answer to your question.
Here, I have broken the cost of building a website into the below specific categories
1. Blogging Costs
2. Small Business Website Costs
3. eCommerce Website Costs
4. Enterprise Website Costs
5. Typical Website Costs in 2021
6. Website Costs FAQs
1. Blogging Costs
A blog is a dynamic website, and is very easy to build and setup. See my page on how to start a blog site. Now the big question is: How Much Does it Cost to Start a Blog in this contemporary time?
Let me reiterate what I stated earlier about blogs. In simpler term, a blog is minimalistic, and also one of the easiest website types that even a dummy can develop. Having a lot of free, paid, and open-source website, and page builders, at our disposals, anyone including a dumming can start a blog in this contemporary time. In fact, this time, one can have a functional blog website or any other kinds of website just 20 mins of clicks.
Check out: How To Start A Blog In 20 Mins
Of all the types of websites in existence, blogs are the cheapest of them all for it has the lowest development cost as to be revealed below.
With just a little above $40 you can create a functional blog. However, if you have an eye for big things, the cost can rise up to $5000. However, there are factors that will make it that much as outlined below.
Build It Yourself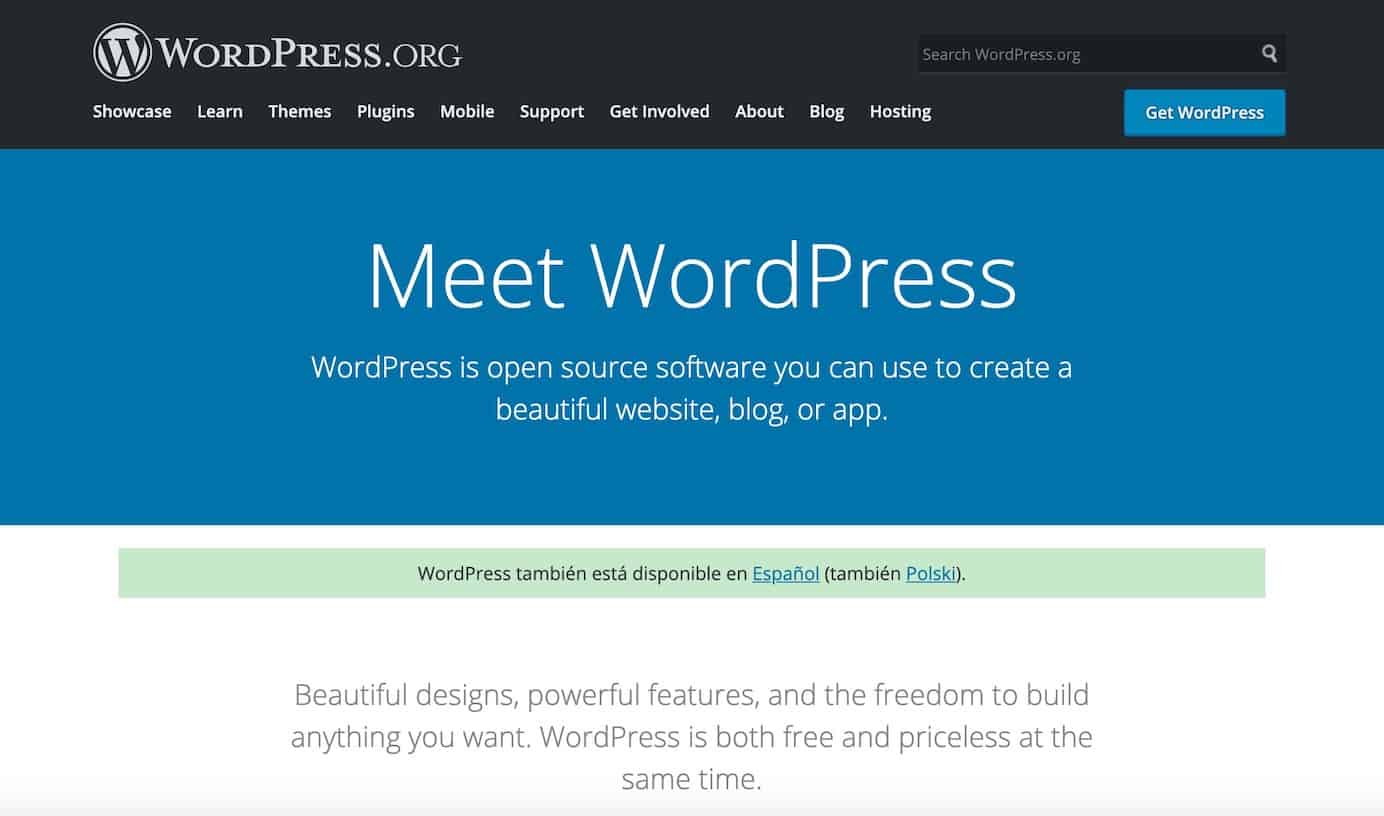 Whether you are tech-savvy, you can start a blog on WordPress — a hugely open-source web content management system. 
Why WordPress? Well, according to the latest WordPress statistics, over 60% of all websites on the web are running on WordPress.
Then, how did WordPress become so popular? Here are some reasons:
It's highly user friendly, very easy to use (and learn)

The platform is free (WordPress.org) or freemium (WordPress.com)

It boast of active development community

It is equipped with loads of free and paid plugins and WordPress themes.
Now let's have a look at how much does it cost to start a WordPress blog.
Do note also, that this question is a direct variation of the question about the cost of a website project which goes thus: How much does a website cost. Remember, a blog is a unique kind of website.
Breakdown Cost Of Building A blog website:
Upfront:
Domain Name: $10 per year

Website Software: $0 (using WordPress.org)

Hosting: Quality hosting cost starts at $6 per month, and up to $70 per year

Design: $0-$60 one time fee (depending on if you choose a free or premium theme)

Add-ons, a.k.a the numerous premium plugins: $0-$100 one time (premium plugins may require paid upgrades/subscriptions)
For these premium plugins, designs, and web software its total is between: $80-$240 (or more) one time.
For Your Blog Website Maintenance:
Domain name cost: $10 per year. there are some certain registrars with lower prices. Scout them yourself

Quality Hosting is up $70 per year

Extra features: $0-100
Total: $80-$180 (or more) per year.
However, the cost depends greatly on how greedy you are, and also on how much customization you want.
You can easily spend thousands on building and maintaining a corporate blog, but can also lower you expenses. The choice is yours, but for a simple, personal blog $100-$200 yearly with slightly higher upfront costs is a reasonable ballpark.
Pros:
Cheap

Lots of control over the process

Easy to learn
Cons:
Larger time investment in tweaking it to perfection

Limited customization, unless you have coding skills/tech savvy
Use Website Builders to Create a Blog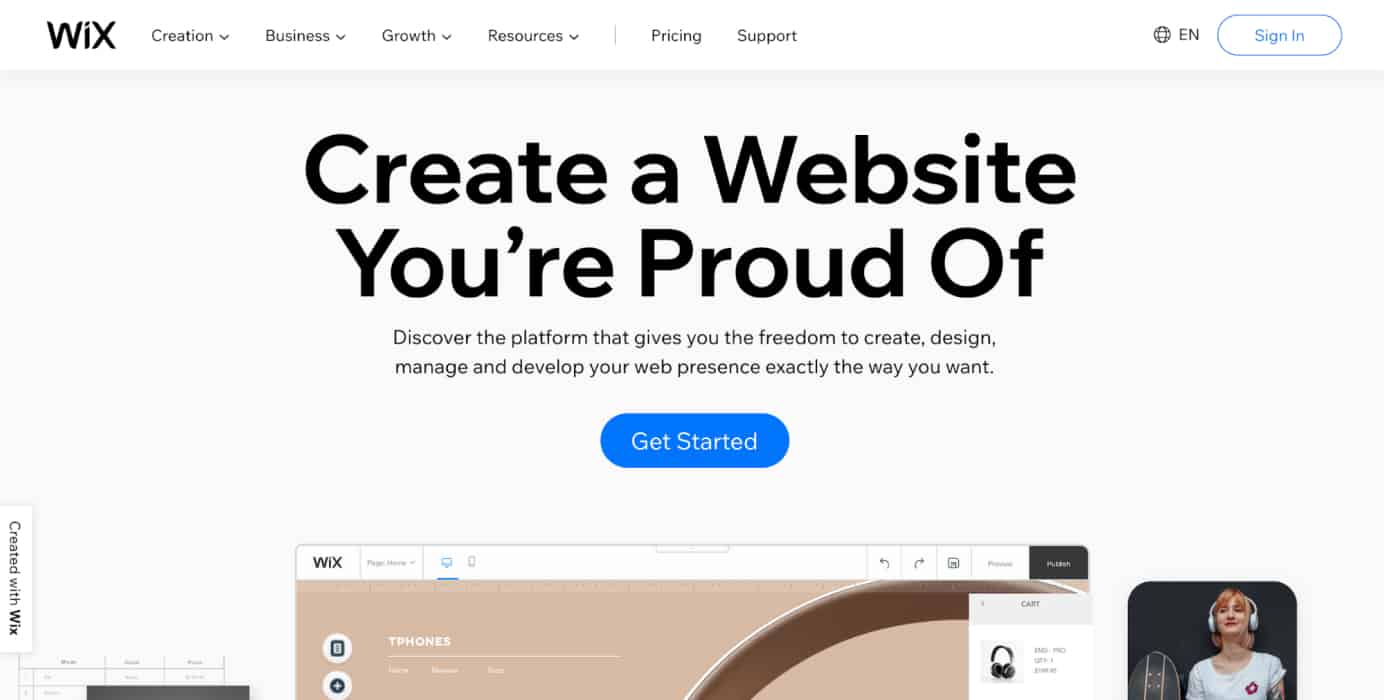 SaaS website builders such as Wix, Squarespace, or GoDaddy provide a domain name, hosting plan, website templates, native features, and security for a monthly subscription fee that I believe many can afford.
Be that as it may, you can access certain add-ons for an extra fee — e.g. a paid theme or access to a payment processing tool.
Another turn off is that, when your traffic grows and/or you want to add more web pages to your blog, you'd be forced to switch to a more expensive monthly plan.
Cost Breakdown:
Website Builder: on averages $12/mo for a basic plan

Yearly Price: approximately is up to $150

App integrations fee: $15-$50/mo
Total cost: Up to $150 to $450 per year.
Pros:
Drag-and-drop, intuitive website development that even a dummy can do

Standardized price (easy to budget for)

Tech support and troubleshooting are always included in the plan

Fast time-to-market for launching a blog
Cons:
Limited customization: most platforms do provide access to source code

Limited integrations: most website builders cannot be extended via plugins or third-party apps.
When to use website builder: For a personal blog or a small website, a website builder is a good starter-option. You get access to easy-to-learn website development tools with the blog's backend managed for you.
Opt for expert? Then, Hire a Freelancer to Build a Blog
When you compare this step to the previous two steps I have discussed under this sub-heading, hiring a freelance developer to build a blog will cost more and the development process will take longer.
However. gain in hiring a professional is that you do not need to learn the facets of web development thereby stressing yourself. Instead, you pay for getting everything set up, configured, tweaked and secured for you.
Moreover, you'd still need to collaborate with the freelancer on the design and functionality specs you want.
Most freelance web developers charge either a fixed project fee or — less frequently — per hour.
The fixed price quote will include web development and design costs (if specified), which are based on the specs you've provided.
Breakdown Cost:
On average, expect to pay, or spend around $500-$5,000 for blog development. You may be asking why it comes at such a huge range? Well, the cost to build a blog varies a lot with your choice of technology for its design, requested list of features, design specs, customization, and the freelancer's level of expertise.
Pros:
You don't need to personally commit to understanding any line of code or design principles

Receive more custom features and extensions

Security, performance, Search Engine Optimization, and speed optimization are done-for-you
Cons:
Finding a reliable freelancer at a suitable price point takes time and does not come handy with regards to cost

If you lack coding skills, maintaining a blog without help may be harder
Or, Should You Hire an Agency to Develop Your Blog
If you are building a website that is expected to serve schools, banks, churches, corporations, and big businesses, hiring an agency is the best, although it is the most expensive. On the contrary if you are building a personal blog, this may be a needless expenses as you could just do it on your own, or hire a freelancer which makes it cost effective.
A web development agency can deliver a wider range of customization and branding opportunities than one freelancer could pull off for they have a team of experts that jointly work on your contracted project. Remember, 2 good heads are better than one. This is true for agencies for tend to deliver more quality service.
Apart from blog development, agencies also carry out other tasks such as 'up-sell' a host of other services such as copywriting, logo design, SEO, testing/quality assurance. So that you are getting access to a bunch of services all at once. Most agencies also provide ongoing website maintenance services for a fixed retainer.
Cost Breakdown For Hiring An Agency To Build Your Blog:
However, all of this convenience comes at a cost. Hiring a web agency to develop your blog will cost you more between $3,000 and $10,000 upfront for a small-scale project, with around $500 yearly for maintenance fee.
Pros:
All-inclusive package with the option for continued maintenance as well

Professional consultations on design, security, hosting

Endless options for customizations and integrations with other corporate software
Cons:
It is by far, the most expensive option for building a blog

Agencies require evaluations too
2. Small Business Website Costs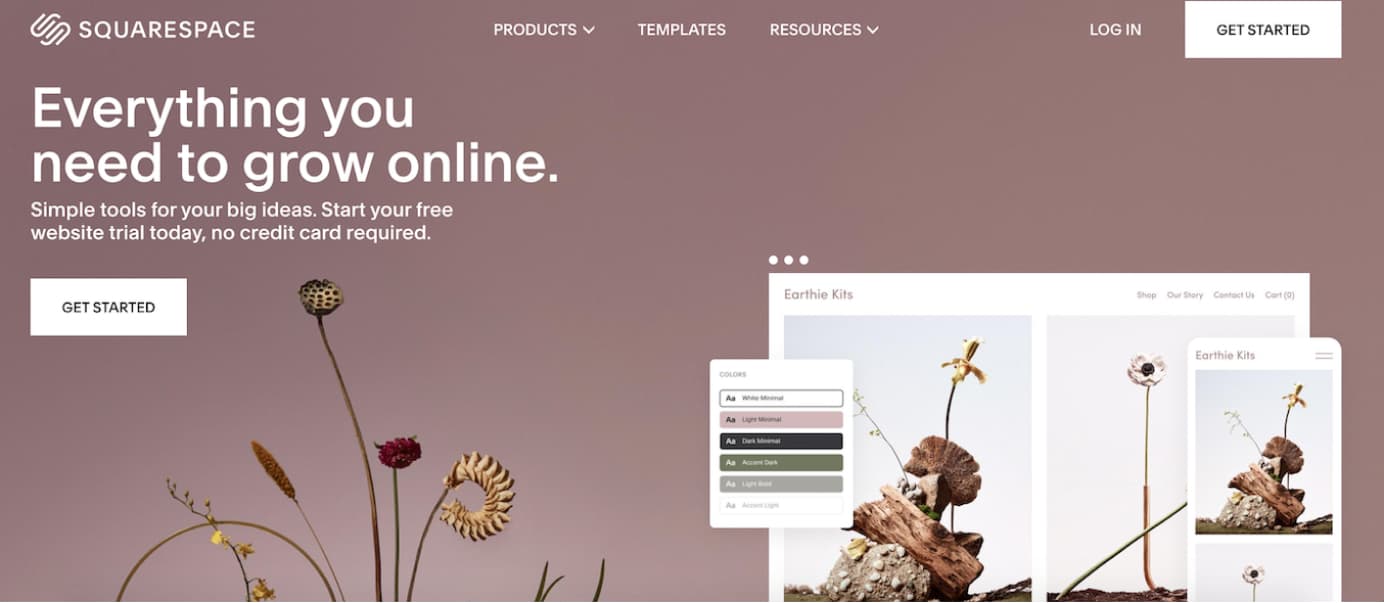 A minimalistic small business websites usually feature 10-15 landing pages, a blog, and perhaps some online booking, appointment scheduling, in addition to eCommerce functionality.
That's a standard set of assets for driving website traffic organically and also building awareness around your products or services.
Of course, your website might be more or less complex, depending on your niche and reliance on searches as a channel for attracting customers. It entails that you have to take SEO seriously.
If I am to anchor my  estimates on the above, the upfront costs for a small business website will fall in the range of $80-$10,000.
As always expected, the precise rate will depend on how much customization you need, design- and feature-wise.
The maintenance of your small business website you are expected to pay $180-$1,000 yearly.
Or, Build It Yourself
If you are strong willed, you can build a small business website on WordPress yourself. It's reasonably easy. All you need to build your small business website are as follows:
Get a hosting plan

Buy a domain name

Download and install WordPress.org

Choose and customize a website theme

Add plugins for extra functionality

Write and upload website content

Hit publish!
Just follow the steps on this how to build a website guid  and you will have your functional small business site right away. Now how much does it cost to build a website for small business?
Cost breakdown:
Unlike a blog, a business website requires some extra features, and most of them expectedly are premium.
Also, you'd want to invest a bit more in design and branding since you'd want your website to look polished and professional after all you are a business man.
Upfront:
Domain: $10

Host: $70 per year

Design: $0-$60

Functionality: $0-$100+
Total: $80-$240 (or more).
Lastly, a business website requires regular maintenance since you don't want to risk losing sensitive customer details to red-eyed hackers (and paying huge fines!). So factor in the following costs too:
Annual Maintenance:
Domain name renewal: $10

Hosting: $70

Anti-malware/security software: $100-$200

Paid apps/plug-ins: $0-100
Total: $180-$250 (or more) per year.
Pros:
Open-source software provides endless customization opportunities

Development and maintenance knowledge available in-house (as you did it yourself)

Lower annual costs for maintaining your website
Cons:
Minimal external assistance if something goes wrong

Performance optimization and website security are on you

High time commitment
Use Website Builders to Create a Site for Your Business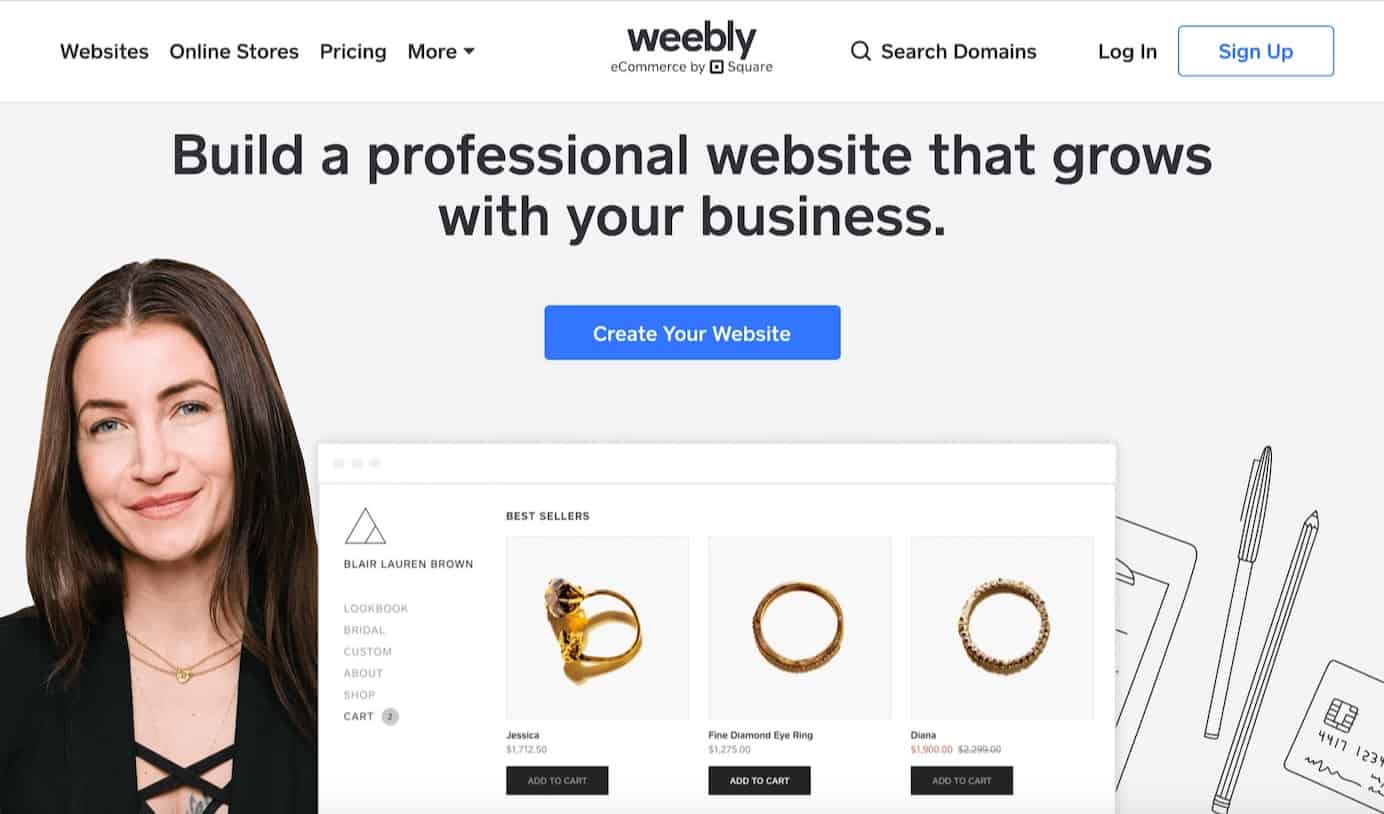 Website builders provide out-of-the-box functionality for building a website without any coding. Most have graphic page builders that you use to design your website with pre-made elements and native features.
Cost Breakdown:
Monthly subscription plans for businesses range from $12 to $50, or $144-$600 per year.
Pros:
Intuitive website building experience that does not require any technical knowledge

Rapid page prototyping, design, and development, so that you launch faster

Excellent collaboration opportunities — all people on your team can learn to use the builder.
Cons:
Not every SaaS website builder lets you customize and extend their platform. You are forced with the tools/features you provide.

Vendor lock-in — migrating from one platform to another can be technologically challenging and expensive.
Hire a Freelancer to Make a Small Business Site
Hiring a freelancer makes sense if you don't have anyone in-house to deal with your website (and don't want to invest your time into that either).
Cost Breakdown:
WordPress developers charge around $60-$80 per hour. A small business website will take roughly 50-100 hours to develop, so the total will round up to $3,000-$5,000. That's without factoring in other costs such as a website theme/template or builder subscription, hosting plan, domain name, and premium plug-ins.
Pros:
Get a professional, on-brand website with all the features you need

No need to hire a new employee or re-train an existing one
Cons:
Longer development timeline if you need advanced features or cannot provide good specs

You may need to pay for a website theme or design separately unless you partner with a full-stack developer

Schedule extra time for teaching your team how to use the new website
Hire an Agency to Develop Your Small Business Website
Just like we pointed out above, hiring a web development agency is the easiest way to get a professional website. But outsourcing the entire process comes with the highest price tag.
Cost Breakdown for that:
A small website, developed by an agency, can cost anywhere from $5,000 to $25,000 due to the additional money you have to pay to secure it properly.
Moreover, the final price quote boils down to your list of requested features, design customization, and selected tech stack.
Pros:
You get exactly the website you want with no compromises on features, branding, or design for the agency would always give their best to impress you.

Continuous maintenance and search engine optimization are often part of the deal.
Cons:
It Is By Far, The most expensive choice, particularly when you favor a ton of custom functionality.

Presents the greatest asset liability if you keep paying the same agency for troubleshooting, customization, and other maintenance tasks.
3. E commerce Website Costs
What is an eCommerce website? In simplest answer to enhance the understanding of a layman, it is an electronic commerce website that refers to a business model that involves sales transactions being done on the web. An eCommerce website is your gateway to selling online and getting known. You can use an eCommerce website in two ways: either as an extension of your brick-and-mortar operations. Or, as a standalone business venture online.
Whatever is your mission, you'll need to choose a secure eCommerce building platform that lets you create a delightful shopping experience for online visitors.
Now the aim of this article is to about the cost of building various websites. Now, how much does a website cost if it is to function as an eCommerce website? If the cost is much, will you still pay for the project?
Well, all this depends on your preference scale. If you are low on budget, I advise you wait a bit before venturing into this. Remember, you have to appear professional in every aspect of your business both offline and online.
Take for instance, a minimalistic Shopify store can cost as little as $350/year to build and maintain. Whereas, an enterprise-grade platform in the same grade as Amazon, and Alibaba, and eBay nears, the annual operating costs can reach seven to eight figures per year, i.e. millions of Dollars annually.
The rule of thumb for the cost of building or creating a website is based the fact that the higher the complexity and its operational scale the higher the cost would be exponentially.
Do You Prefer To Build It Yourself?
An eCommerce functionality is complex, you may not get the desired functionality if you want to use CMSs such as WordPress, and Drupal. That is why you should know how to code.
It is doable if you are a developer. However, it is extremely time consuming. But you might still get stuck with the design or integration aspects.
How much does a website Cost, if it is for eCommers purposes?
Breaking down Cost:
It is still costly, even when you use an open-source framework such as WooCommerce, you should plan or budget at least $300-$1,000 for your eCommerce website or more.
Note: The above costs factors in:
Domain name

More expensive hosting plan

SSL certificate

Premium theme

Extensions/integrations with other commerce apps.
Of course, if you are a hobbyist you can cut cost.
Pros:
An affordable option for coders who don't mind pulling a few all-nighters

it is good way for starting a small eCommerce business or side project
Cons:
You'd need to secure your website from attacks by hackers yourself and ensure that it's compliant with local regulations

The website's functionality and design are limited by your coding skills. But, if you are tech-savvy, you are good to go
Using Website Builders to Create an Online Store
A website builder is subscription based, and streamlines the eCommerce development process for small-to-mid market businesses.
An eCommerce subscription plans run between $18 to $300 every month. Moreover, depending on how advanced the plan is in terms of features.
Using a website building you can start an online store fairly quickly with a website builder, you'll often have less flexibility when it comes to custom functionality.
Also, if you are running large-scale eCommerce operations, a SaaS eCommerce platform may not meet all your operational needs.
Pros:
Monthly plans come at an attractive price point for smaller online stores

Faster development timeline for a brand new store

Intuitive, easy-to-use CMS and integrated operational tools

Built-in security and payment processing
Cons:
Not every eCommerce platform supports custom code and integrations

Certain website builders have a limited capacity to support larger stores
Hire a Freelancer to Build Your Online Store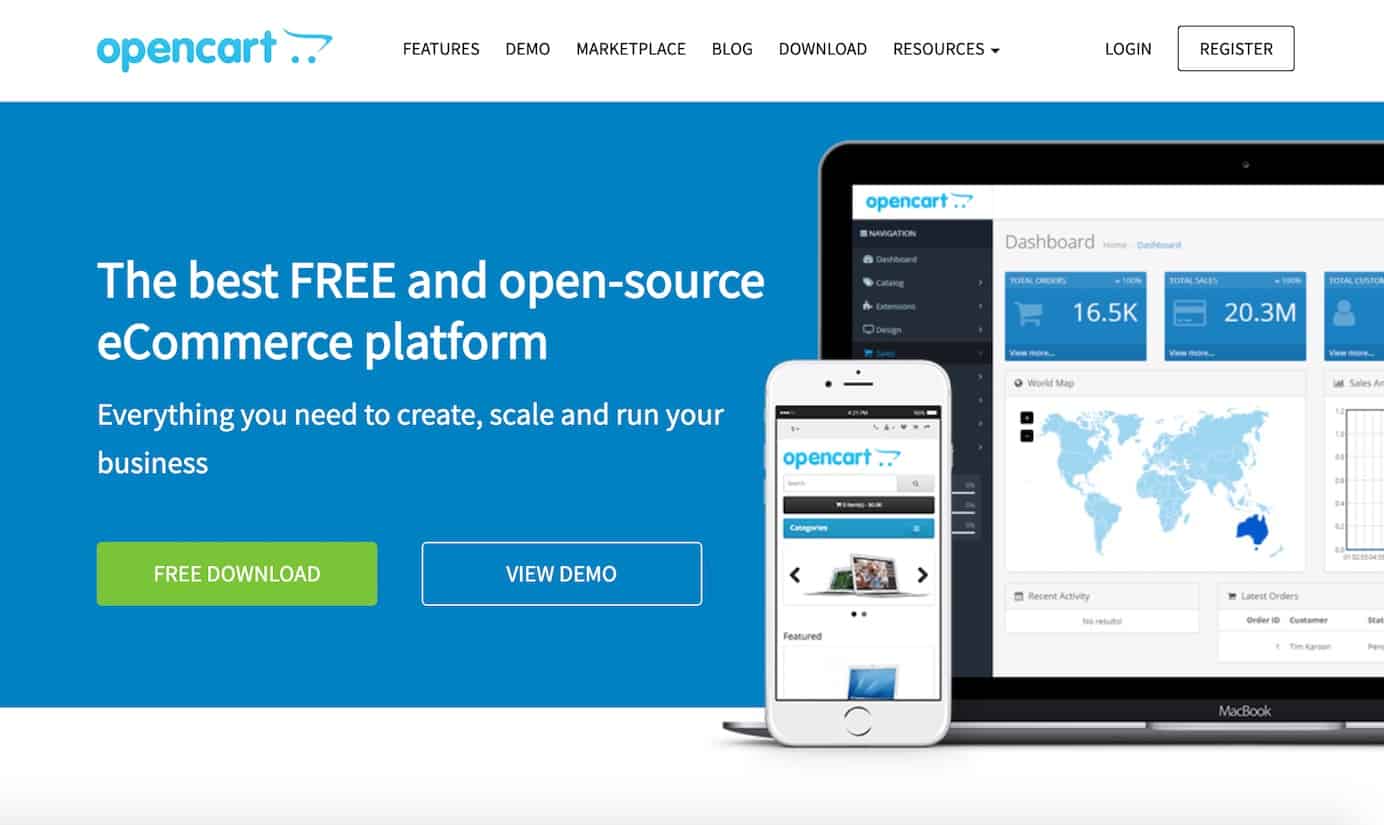 Using a freelancer is a middle-of-the-road way to set up a more complex eCommerce website. If you only need a relatively simple shop, you can buy a premium template and have a web designer or developer customize it for under $1,000.
Alternatively, if you want a more complex website with custom functionality and extensions, expect to pay $5,000-$10,000 for a smaller store, and up to $50,000-$80,000 for a more complex storefront on Magento or Salesforce Commerce cloud.
Maintenance costs can vary, but factor in $500-$1,000 per year.
Pros:
Get a professional opinion on the best technology stack for your store

Add extensions, integrations, and features you need, not get by default

Create a unique shopping experience, closely aligned with your brand
Cons:
Without a clear list of requirements, a freelance project can easily exceed the budget

Support and maintenance will come at an extra cost
Hire an Agency to Develop Your Ecommerce Site
Partnering with an agency is more expensive, but a good eCommerce development partner will generate measurable ROI. Depending on the web store's size and complexity, this agency could range anywhere from $10,000 to $250,000 for an enterprise eCommerce website.
On the other hand, agencies usually provide a full-spectrum of services — from conception and branding to development, roll-out, and maintenance. On top of that, you can commission a scalable website that grows organically with your business, instead of being confined by a host of features a website builder provides. That's where the long-term ROI will come from.
Pros:
Build a high-performing eCommerce platform that meets your current business needs and can be scaled to accommodate future growth

Create a sleek user experience and delightful shopping experience with the help of professional consultants

Choose any eCommerce platform or go for a fully custom build — there are no limits
Cons:
Seek out an agile web development agency that can rapidly iterate on your feedback and requirements, unless you want an incredibly long development timeline

In-house technical expertise will be required to oversee the development process
4. Enterprise Website Costs
Enterprise websites have a wide array of features and functionalities tightly integrated with other business systems, powering the company's digital operations.
Enterprise websites ranges from multi-brand eCommerce stores to SaaS products, or large-scale publishing operations.
The costs of setting up an enterprise website are commensurate to the functionality required.
Then, how much does a website cost if it is an enterprise website? Well following the trend, an enterprise website can cost $100,000-$250,000 to develop.
Moreover, the annual maintenance costs, covering all cloud and on-premises infrastructure, require tens of thousands.
Use Website Builders
It may interest you to know that several SaaS builders recently launched enterprise offerings — plans with access to custom feature development, unlimited integrations, dedicated hosting, and other operational facets for running a large-scale website.
Enterprise pricing is express, and largely quote-based, but expect to pay cough out around $2,000-$5,000/mo.
You should also, factor in development and customization costs separately.
Pros:
Save on backend development and hosting as that's included in your plan

Customize your front-end up to your liking via open APIs

You take charge of maintenance, security, and compliance
Cons:
Despite this huge spending, you still need to employ a development partner to build and configure your website

You have limited control over the underlying infrastructure as it's managed by the vendor
Hire a Freelancer
Hiring a freelancer to create an enterprise website from scratch isn't the best idea. But, I enjoin you to outsource some aspects of the development to contractors.
Okay, how much is the cost of an enterprise website? Or, how much does a website cost if it is to function as an enterprise website?
expect to pay around $5,000-$10,000 for the provided services.
Alternatively, you may consider to hire freelance developers to extend your in-house team.
Pros:
Gain the technical expertise you don't have in-house (or don't want to keep on permanent payroll)

Receive a second opinion on your website's design, architecture, and performance to locate areas for improvement.
Cons:
You cannot run an end-to-end enterprise website development project on the back of one or two freelancers.
Hire an Agency
This is recommended for the money bags. A web development agency either take care of the full development or provide a managed team that will work exclusively on your project. So that you don't incur additional expenses in hiring internally or re-assigning people from other projects.
As always the trend with agencies, the price tag will vary, depending on the contract type and your needs. But expect to pay between $75,000-$250,000 for an enterprise-grade solution.
Pros:
Contracting a managed team via an agency is less expensive than hiring an in-house team

The rapid pace of development and delivery if the agency has a strong software development life cycle
Cons:
Requires a mature operational process for contracting with external providers, as well as an in-house technical manager to oversee the development
In Summary: The Typical Website Costs in 2021
In this article, I have factored different types of website development costs to make an accurate estimate. Here are the most important costs to take into consideration as you roll your budget.
Domain Name Costs ($10-$25/year on average)
You can register a domain name for as little as $10 or even less than that for a year, or get one for free from your hosting provider or a website builder.
Do note that domain renewals can be more expensive than the original purchase, especially when obtained via a hosting company.
SSL Certificate Costs ($0-$300/year)
You need an SSL certificate: An SSL certificate provides an extra layer of security for processing sensitive customer data such as payment information.
An SSL certificate is a must have for eCommerce websites and any other types of businesses accepting payments or collecting customers' data for creating accounts. It helps in checkmating fraud.
However, most web hosts include a free SSL in your plan. If not, you'll have to pay for an SSL certificate separately for $10-$300 per year.
Website Hosting Costs ($0-$1,500/mo)
Please do note that, if you are using a website builder, hosting is already included in your plan. For a self-hosted website (e.g. built on WordPress), you'll have to research online using Google to find and buy a separate hosting plan.
On average, you'll pay around $100/year for a shared hosting plan.
Content Management System (CMS) Costs ($0-$25,000 on average)
A Content Management System provides graphical controls and renders the management, and appearance of your website. These come inbuilt with online website builders as well as SaaS eCommerce platforms.
Below, you can use one of the popular free content management systems:
For an enterprise website, you might want to build a custom CMS that is unique to only your services.
Depending on your specs, and greed, this can cost between $10,000-$35,000 to develop.
Now How Much Does A Website Cost In Terms Of Design?
Web Design Costs ($0-$15,000 on average)
Design costs will vary a lot depending on your needs. All website builders provide free-for-members templates that can be customized in a couple of clicks.
For a more unique look, you can purchase a premium theme for your website and then hire a designer to customize it.
Finally, you may want to hire a UX/UI designer to create a memorable, on-brand online experience. In this case, the design costs can be anywhere from $5,000-$25,000, depending on your brief.
Online Marketing Costs ($0-$10,000/mo on average)
Digital marketing is not strictly an upfront website cost, but it is an important one to consider as you do the maths.
In particular, you'll want to invest in:
Professional copywriting/content creation services ($500-$5,000 on average)

Search engine optimization ($250-$2,500/mo on average)

Paid advertising campaigns (you can start with a $5/day budget)
Great content and SEO are the foundation of content marketing. While a well-configured PPC campaign can help drive traffic to product pages where organic ranking in SERP is difficult.
Also, don't forget about social media marketing. Being present on popular platforms allows you to interact with your customers more closely, plus improve your brand awareness.
If you don't have someone doing this in-house, you can contract SMM services for $250 and $2,500 per month.
Website Costs FAQs
How much does a website cost per month?
The basic cost to maintain a website can be as little as $6 per month for a basic hosting service or as much as $1,500+ per month for managed website maintenance services. Also, factor in any extra subscription costs such as premium plug-ins or apps, as well as marketing costs.
How much does a basic website cost?
A basic website can be built for under $100 if you do the bulk of the work yourself. That said, 'basic' is a relative term. A simple online store will be more expensive to develop and maintain, for example. For enterprises, it's not unheard of to spend over $10,000 for a basic, yet fully custom-built website.
Should I build my own website or pay someone?
It depends on you; whether you want to prioritize time or money. If you are low on budget, I suggest you should build the website yourself.
On the other hand, if you have the money,  paying a professional for this venture will save you a ton of time. For, you will not stress yourself figuring out the basics of web development.
Now Let Me Ask You, How hard is it to build a website?
It's very easy to build a website using a SaaS tool such as Wix, Constant Contact, or Squarespace. Learning the basics of WordPress takes some more time, but the tradeoff is a greater degree of customization. In either case, you can build a simple website over the weekend, if you have the time, and money.
Check out: The Difference Between A Blog And A Website
How Much Does A Website Cost To Build